International School on Migration. Making the transition toward sustainability just and equal for all.
The social, economic and environmental dimensions of the green era.
Why take part?
After three successful editions, to which around 400 people from more than 40 countries have applied and more than 150 participants have been selected, the 2021 edition will focus on how to make the transition toward sustainability just and inclusive for everyone, analyzing its social, economic and environmental dimensions.
Training sessions will focus on four principal broad topics, which will be the starting points for further discussion between participants and lecturers.
This year, the International School will focus on:
The global perspective of the transition toward the 2030 Agenda;
Work and training as tools for social inclusion in the environmental transition;
Local authorities as agents of change of environmental and social fragility;
The business sector as an engine of social and environmental change.
The 2021 edition of the International School is organized within the project Snapshots from the Borders, co-funded by the European Union.
Go to the programme page to learn more.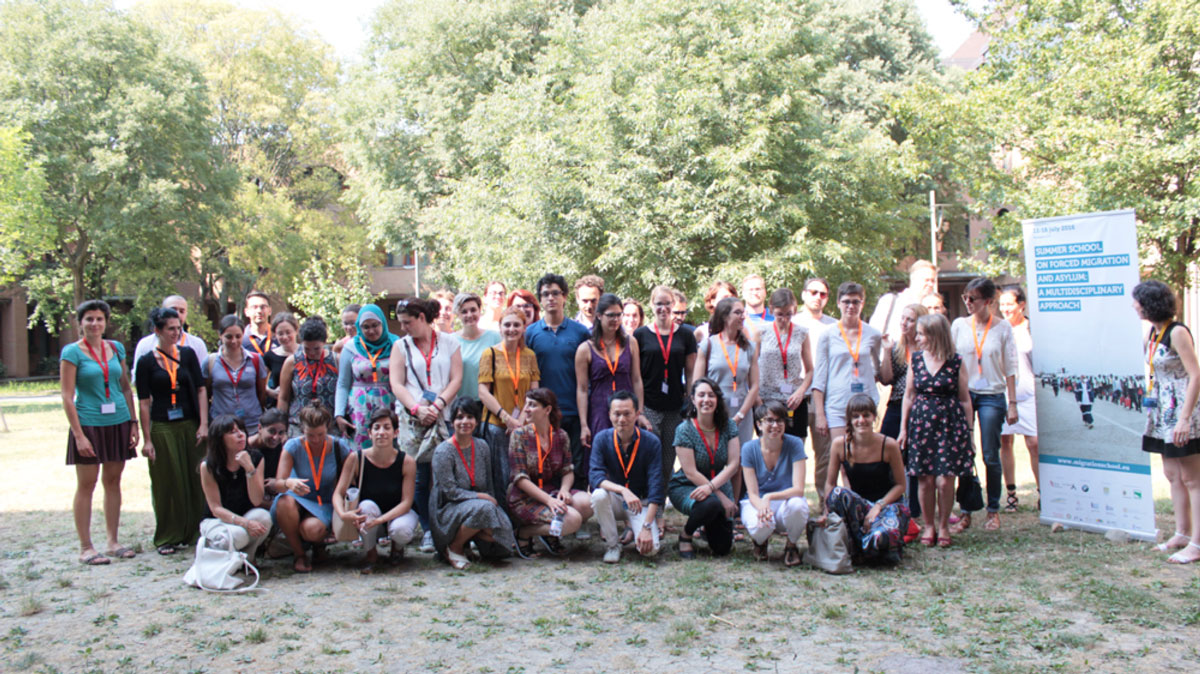 Objectives
The panels will be aimed at forming a multidisciplinary analysis of the various issues addressed. The School will focus in particular on the following themes: tools at European level to meet the objectives of the 2030 Agenda; interdependence between migration and sustainable development; environmental activism in Africa; the labor market revolution towards sustainability; education and skills development as an investment for long-term sustainable development; circular economy and the creation of new jobs; the role of local authorities in response to the 2030 Agenda; the role of the business sector in the transition toward sustainability; the connection between diversity, inclusion and corporate social responsibility; sustainability and inclusion in the fashion sector.
Go to the programme page to learn more.
Beneficiaries, language and venue
The training will be addressed to professionals, public officials and operators of the private social sector, students who intend to adapt and update their skills and working knowledge to the contemporary challenges of an increasingly demanding and attentive society asking for fairness, inclusiveness and respect for the environment.
All panels will be conducted in English.
Three full days in September will be held on-line (10, 17 and 24 September 2021). Three full days will be held in Lampedusa, Italy (from 3 to 5 October 2021).
Please go to the Registration page for further details.