Please check this page regularly: information concerning the faculty will be available on this page soon.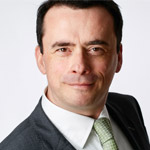 Dr. Alessio J.G. Brown
Co-Director of the Centre for Population, Development and Labour Economics (POP) at UNU-MERIT
He is Honorary Professor in Labour and Macroeconomics at Maastricht University as well as Head of Strategy and Data/AI at Saloodo!. Previously he was founding director of the Global Labor Organization and has held various research and management positions at the Institute for the Study of Labor (IZA), the World Bank and the Kiel Institute for the World Economy.
Bernd Parusel
Expert at the Swedish Migration Agency and at the European Migration Network
Dr. Bernd Parusel is a migration expert at the Swedish Migration Agency. He is responsible for studies and reports in the framework of the European Migration Network (EMN). He also served in research-related positions at the Swedish Migration Studies Delegation (DELMI), the Federal Office for Migration and Refugees in Germany and as a lecturer at the University of Erlangen-Nürnberg.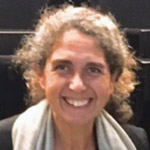 Alessia Lefebure
Vice-Dean of the French School for Public Health (EHESP)
Alessia Lefebure (PhD) is the Vice-Dean of the French School for Public Health (EHESP), in charge of Academic Affairs. She previously served as Director of the Alliance at Columbia University, a joint-initiative for innovation in global research and education. She is adjunct professor at Sciences Po Rennes and previously taught Comparative Public Policy at Columbia University (SIPA), Sciences Po Paris and Tsinghua University. A sociologist by training, and an internationally recognized expert in global affairs and education, she serves as a member of international boards and committees. She is among the founding members of the scientific committee of the International Summer School on Migration and Asylum.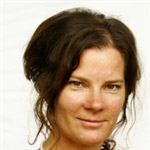 Caroline Tovatt
PhD and expert at the Migration Studies Delegation, Sweden
Caroline Tovatt has a master in Social Anthropology and a PhD in Migration and Ethnicity.
Caroline earned her doctorate in 2013 at Linköping University. In present Caroline works at The Migration Studies Delegation (Delmi), an independent committee, under the Department of Justice, at the Swedish government. Her areas of research competence are: migration, labor market, social networks, social capital, recruitment practices, unemployment and Public Employment Service.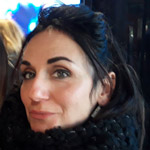 Monia Dardi
National Project Manager Adecco Foundation for Equal Opportunities
She holds a degree in Political Science and Sociology and a Master in Human Rights and Women's studies at IFU in Hannover. Since 2002, she is Counselor and Project Manager for the Adecco Foundation. She is specialized on national and international Diversity & Inclusion projects, Corporate Social Responsibility, Vocational Guidance and Career Counseling for people at risk of social exclusion.